We have gained our clients' trust and confidence by providing them with safe packaging of our product line. Our Wide distribution network and streamlined chain of supply has helped us ensure the timely delivery of our range of products. Our ethical business practices and transparent transactions have enabled us to build a huge client base across the whole Indian Subcontinent."Anshul Enterprises", is counted as the prominent supplier of all kinds of Aviation Products. Apart from this, we offer complete pilot training and operations management systems. Our products are acclaimed for their elegant designs and they meet the application requirements of the aviation industry.

Our vendors are chosed by us in terms of financial stability, market credentials and industry experience, so as to ensure that a flawless range of products that ius to be delivered to our clients. Our team of professionals further keep a tab on the latest market changes in order to provide the most advanced flight information solutions.We also possess a well managed stock of our range of Aviation Products to meet the bulk requirements of our customers within the stipulated time period. We have been able to cater to the varied demands of our valuable customers based in the Indian Subcontinent.

Our mentor, 'Mr. Anish Dhawan', holds wide industry experience and knowledge in this domain. His strong acumen and in-depth expertise have enabled us to retain our credibility amongst our competitors.
Company Profile
Basic Information
Business Type
Indian Air Force, Delhi
Key Customers



Indian Air Force, Delhi
Indian Army, Delhi
Indian Navy, Delhi
Industry
Aviation products
Registered Address
D-43 Ashok Vihar Phase -1, New Delhi-110 052, India
Ownership & Capital
Year of Establishment
1992
Legal Status of Firm
Proprietorship Firm
Proprietor Name
Mr. Anish Dhawan
Trade & Market
Annual Turnover
2010-11 Upto US$ 2.25 Million (or upto Rs. 1 Crore Approx.)
Infrastructure
Building Infrastructure
Permanent
Size of Premises
1,800 square feet
Location Photo 1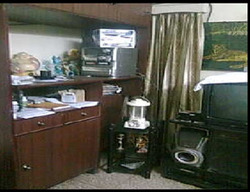 Location Photo 2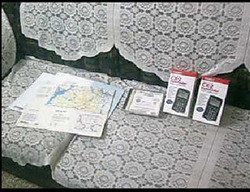 Quality & Certification
Trade Memberships
We are registered with JCCIE since 1992.
Team & Staff
Total Number of Employees
11 to 25 People
Company USP
Primary Competitive Advantage



Experienced R & D Department
Good Financial Position & TQM
Large Product Line
Quality Measures/Testing Facilities
Yes
Statutory Profile
Income Tax Registration No.
AAKPD1623J
Banker
Punjab National Bank
Packaging/Payment and Shipment Details